The machinery business has two components: amusement facilities, mainly amusement park rides and other facilities; and industrial machinery, mainly steel processing machinery.
Leisure Facilities
Hanwa is a source of a full line of support in the creation of entertaining spaces. Centered on the sale of amusement park equipment, this business provides assistance ranging from specialized facilities to comprehensive designs. We are the sales agent in Japan for many amusement park equipment manufacturers in Europe and the United States, which have the world's most advanced technologies in this field. Our goal is to use our experience and knowledge to bring the latest trends in amusement and leisure facilities to Japan.
A shift from thrill rides for young people to attractions for families is taking place in the amusement park industry. Assisting clients to benefit from this trend, we have created plans for multi-themed swimming pools. Our many accomplishments in family-oriented facilities have helped greatly increased attendance for our clients.
Major products

Roller coasters, water rides, merry-go-rounds, attractions for children, role-playing games, water sliders, music fountains, others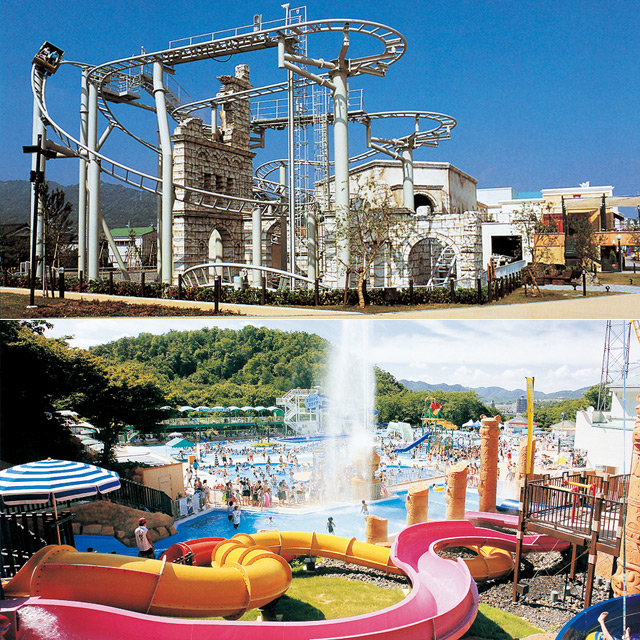 Industrial Machinery
In this business, we sell many types of steel fabrication equipment, including H-beam cutting machines, beveling machines, slitter and leveler processing lines, forming lines and shot blast. Cranes are another part of this business, including crab cranes, hoist cranes and others. Customers are in Japan as well as China, Southeast Asian countries and other countries. In response to rising concerns about the environment, we are increasing sales of water treatment equipment, dust collectors, deodorizers, crushers and other products that help protect the environment.
Another strength of this business is the establishment of a system for creating VE proposals for the efficient machinery required by the capital expenditure plans of Hanwa customers in other business units, especially operations involving steel.
Major products

Steel shape cutting machines, hole punching machines, shot blast, forming lines, tip processing machines, slitter processing lines, leveler shear processing lines, cranes, beveling machines, dust collectors, deodorizers, water treatment equipment, crushers, others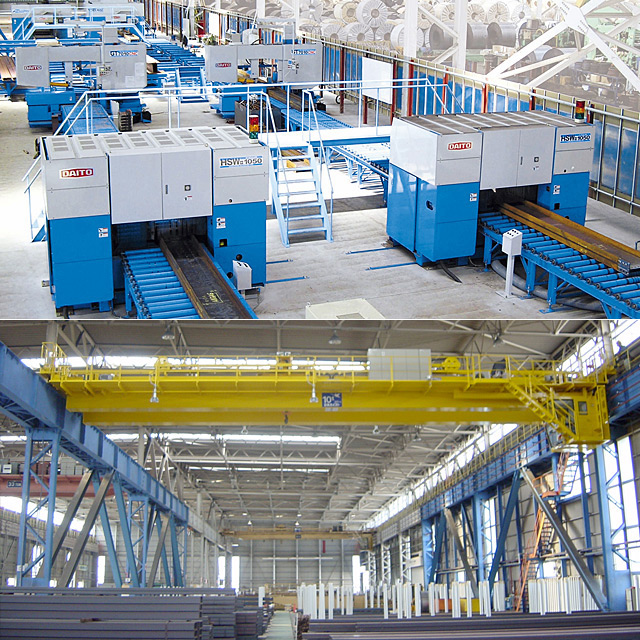 Hanwa can supply a good support.
Hanwa can supply a good support for clients who are planning new plant and equipment investment. We have close coordination with various predominant machinery manufactures through a large information network and engineering skills, that can offer beneficial solutions for clients.
We understand that capital investment is vital to growth of our clients. We can present the best VE proposals to match with clients' needs including every aspect of capital investment from transport machinery to manufacturing and processing equipments.