Energy and Living Materials Division
In our energy and living materials business, we supply heavy fuels and gasoil to various industries such as the steel, chemicals, paper and pulp sectors within Japan. In overseas trade, in addition to the sale of bunker fuels, we are also importing/exporting a wide variety of commodities such as base-oil, additives, chemical products, biomass and recovered paper, and RPF for our recycling business.
In our living materials business, while focusing on sales abroad, we handle diversified commodities such as synthetic resin raw materials and plastic products; namely garbage bags and poly-ethylene plastic bags.
Energy
Hanwa supplies various energy products to customers throughout Japan.
By making full use of our broad-reaching purchasing network, tanks located in Funabashi, Chiba prefecture, and other logistics centers, we endeavor to meet the needs of customers. In recent years, heightened environmental awareness has also led to the nature of energy becoming more diverse, and we are currently expanding our handling of PKS and wood pellets for biomass power producers. In 2019 we chartered a vessel dedicated to the transportation of biomass fuel as part of efforts to ensure that supplies are stable. We are also focusing on building a supply structure for recycled energy (recycled heavy oil, RPF, discarded tires, and discarded building-material chips).
As for the paper materials business, we are selling used paper for recycling both domestically and overseas, mainly in the ASEAN zone.
Main products

Industrial energy (heavy oil, kerosene, LPG, LNG, industrial gas), transportation energy (bunker oil, gasoline, diesel), lubricating oil, biomass energy (PKS, wood pellets), recycled energy (recycled heavy oil, RPF, discarded tires, discarded building-material chips), raw materials for lubricating oil (PAO, PIB, esters), additives, chemicals, paper products (cardboard boxes etc.), used paper (bottom or top parts of cardboard boxes etc.), etc.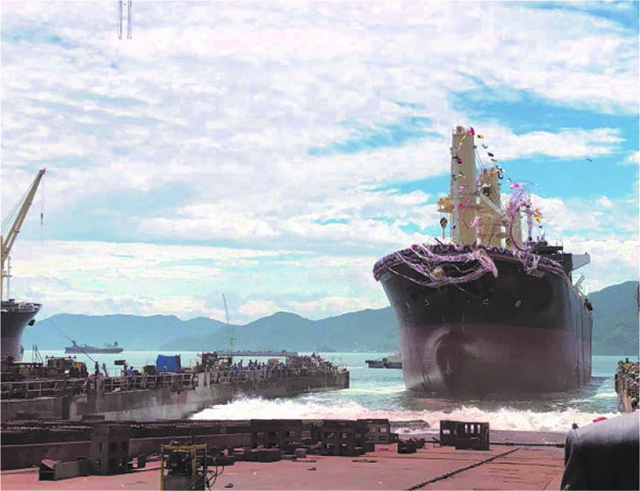 Completion of biomass fuel transportation vessel Midori
Highlight1 Energy for Ships—Bunker Fuels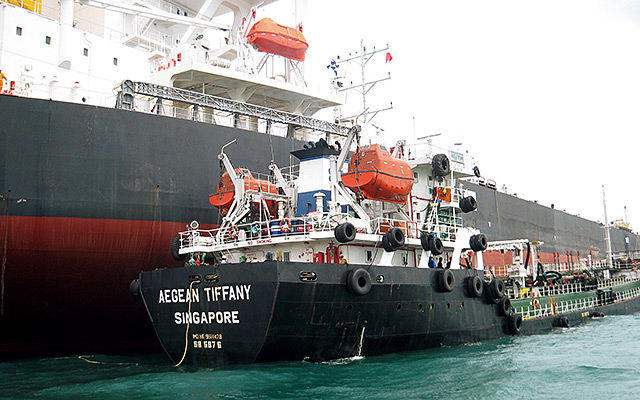 The shipping industry is facing a huge change, after the International Maritime Organization (IMO) changed its sulphur limit regulation from 3.5% to 0.5% as of 1 January 2020.
Under such circumstances, our bunker team has been preparing and has been improving its global supply network, in order to ensure stable prices and product quality, especially in Asia-Pacific ports.
Highlight2 Recycled Energy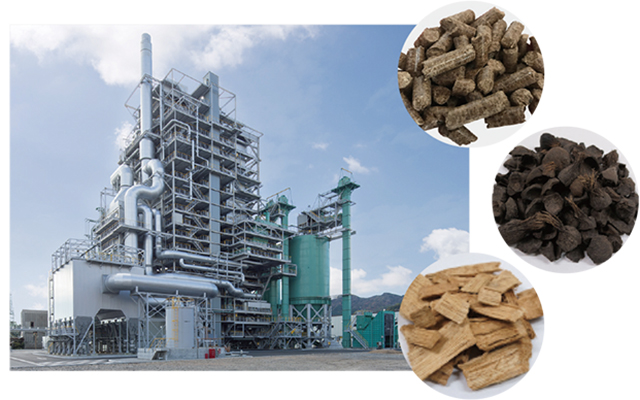 We import biomass energy (Ex: PKS, wood pellets)— expected as a promising renewable energy source—for biomass power generators.
We are also focusing on recycling heavy oils, scrap tires, recovered paper, and RPF made from waste paper and waste plastic products.
Living Materials
Our living materials business leverages our global procurement capabilities, which are centered on Asia, as well as our own logistics functions, which allow small-lot production of a wide variety of products, to sell living materials to retailers nationwide. Our strength is our ability to provide a one-stop service that begins with product development and covers everything from raw-material feed to manufacturing, quality and inventory management, and delivery, and we offer a broad line-up of ­living materials.
And through aggressive investment in overseas manufacturing plants that we operate jointly with partners and in logistics systems to strengthen our value chain, we are expanding our business even as competition intensifies.
Moreover, with an eye to realizing a carbon-free society, we are working to strengthen ties between the business and our synthetic resins business by expanding sales of environmentally-friendly products.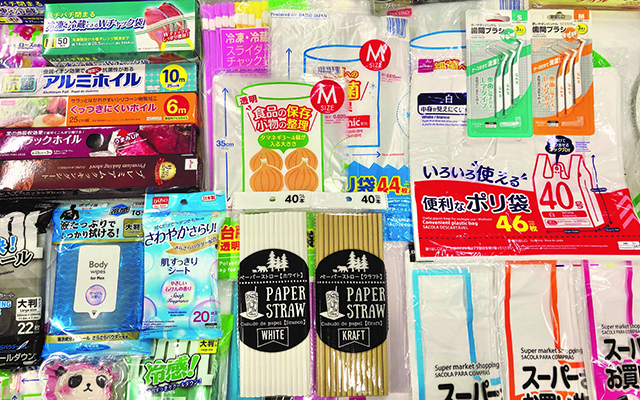 Synthetic Resins
Our synthetic resins business sells mainly general-purpose ­resins such as polyethylene, polypropylene, and polystyrene to both domestic and foreign customers. Overseas, we are intent on strengthening the feed business, and are therefore being proactive in endeavoring to sell synthetic resins to manufacturing plants operated by our living materials business.
And as we move toward the realization of a carbon-free society, we are striving to handle bioplastics and other feedstock for recycling, and reduce use through functional resins.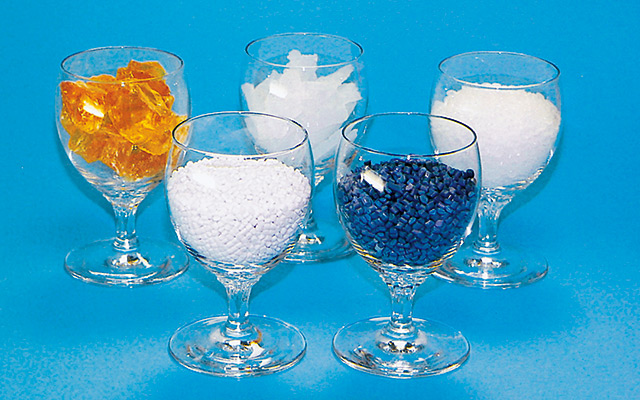 Various types of synthetic resin