Petroleum and Chemicals Division
Hanwa handles many type of petroleum, chemical and paper products. In the petroleum business, we supply fuel, lubricants and other products to companies in the steel, chemicals, papermaking and other industries. Overseas, we sell fuel for shipping companies and are involved in the import and export of petroleum products.
In the chemicals business, Hanwa's primary export is synthetic resin raw materials. Major imports include synthetic resin raw materials and polyethylene products. In the paper business, Hanwa sells industrial-use paper and has a paper recycling operation.
Petroleum
Hanwa's fuels business bases operations on the commitment to providing customers with a safe and reliable supply of petroleum products, the world's primary source of energy. This business has three main components:sales to customers in Japan; exports, imports and offshore trading; and the worldwide sales of fuel for shipping companies (bunker oil).
Prices of petroleum products are becoming increasingly volatile as the global petroleum marketplace becomes an enormous commodity market, attracting large speculative investments. In these circumstances, ensuring are liable supply for customers is our highest priority. We strive to stabilize prices by making extensive use of futures while responding properly to shifts in conditions at suppliers of petroleum products. This stance has allowed us to remain among the leaders in all sectors of the petroleum market.
Targets established by the Kyoto Protocol for lowering greenhouse gas emissions are creating many business opportunities for Hanwa. The fuels business is using Hanwa's trading company skills and global network to participate in many projects that can contribute to reducing these emissions.
Highlight1 Biomass fuel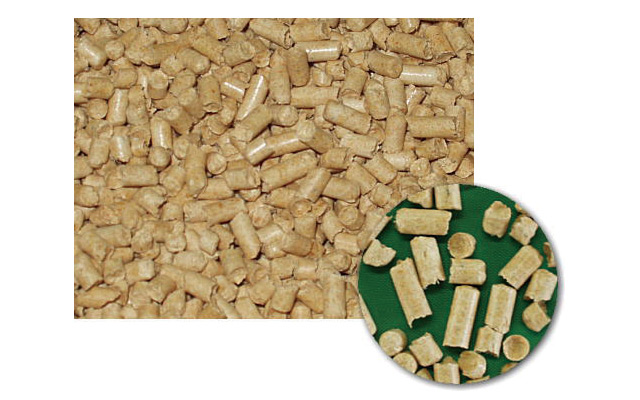 Wood Pellets
Environmentally friendly biomass fuel, which is an effective use of a variety of biomass resources, is in increasing demand as one way to prevent global warming. Hanwa is using its global network to take part in many biomass procurement projects in Japan and other countries. We have started importing briquettes made from recycled wood scraps from Malaysian forest product mills for sale at home improvement stores in Japan. For power plants, cement manufacturers and other companies that use large volumes of fuel, we supply wood pellets and other wood-based biomass fuels. For trucks and buses, we are starting a bio diesel fuel business.
Highlight2 Bunker Oil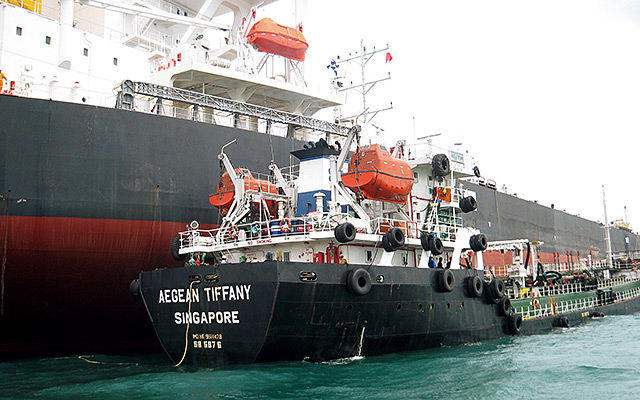 Bunkering
Hanwa's bunker oil (fuel for ships) business is growing rapidly. We have specialist bunker oil traders at the Tokyo head office as well as Singapore, Beijing, Seoul, Vladivostok, Mumbai, Ho Chi Minh City, London and New York. Global coverage allows us to serve customers with 24-hour operations. We have established a strategic belt of operating bases in Asia that extends from Mumbai in the west to Vladivostok on Russia's Pacific coast. Each base has distinctive operations and services to meet the needs of local markets.
In the bunker oil business, Hanwa can ensure a safe and reliable supply for customers only after establishing a fully integrated supply chain covering every step including final delivery to ships. As oil refiners worldwide upgrade their facilities, the production of heavy oil products is declining worldwide. Maintaining the stability and quality of heavy oil supplies is becoming increasingly difficult every year. This is why our involvement starts at the heavy oil cargo level, which is one step upstream from bunker oil. By conducting extensive cargo trading operations, we can maintain consistently high quality in every aspect of our bunker operation services.
Highlight3 Products Trading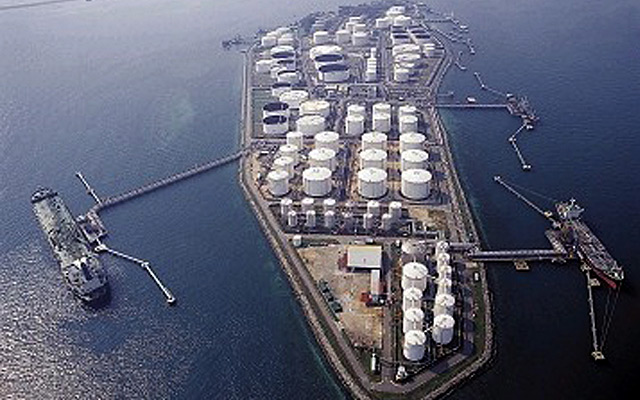 The Petroleum Products Trading department is responsible for trading activities for petroleum products. Political and economic events, weather and many other factors influence supply and demand dynamics for petroleum products in Japan and overseas. This department acts swiftly to correct imbalances. For example, we export petroleum products from area where supply exceeds demand, and import products to Japan when there is a shortage. In addition, we create value in petroleum markets in numerous ways. For instance, we use many types of trading schemes, including spot and barter trades, and utilize commodity markets.
Major products

Industrial fuel (heavy oil, kerosene, LPG, coal), transport fuel (bunker oil, gasoline, gas oil, autogas), lubricating oils, biomass fuel (wood pellets, briquettes), refuse plastics and paper fuel (RPF), others
Chemicals and Paper
The chemicals and paper operations of Hanwa are made up of four major business units.
The synthetic resins business imports and sells in Japan a variety of products, including polyethylene, polypropylene, polystyrene and polyethylene terephthalate (PET). In addition, this business handles a growing volume of offshore trades involving China and Southeast Asian countries like Vietnam and Thailand.
The retail business sells a variety of frequently used household products. Hanwa sells shopping bags, garbage bags and other resin products, paper products, textile products and other items to retailers. Linking the activities of the synthetic resins and retail businesses gives Hanwa a highly competitive integrated framework extending from synthetic raw materials through finished products.
In the paper business, our recycling operations include the recycling of used paper in Japan and international trade involving China, South Korea and the ASEAN region. The paper products business primarily involves the sale of steel interleaving paper to companies in Japan and other countries.
Major products

Polyethylene, polypropylene, polystyrene and other synthetic resins, shopping and garbage bags and other plastic products, polyalpha olefin (PAO), polybutene(PIB) and other lubricant base stocks, metal interleaving paper, used paper, others
Highlight 1 Recycling of used paper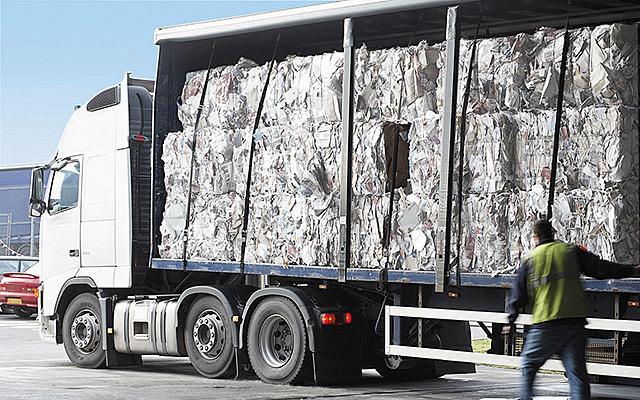 Paper consumption in China and other Southeast Asian nations is climbing rapidly along with economic growth in this region. To meet this demand, these countries are building many large paper mills. One result is increasing exports of used paper from Japan to supply these mills with raw materials. We are taking steps to increase our sales of used paper, such as by starting to handle imports of U.S. used paper and offshore trading. Major products are mats and boards, used corrugated containers, high-grade used paper (hard white shavings, milk cartons, kraft browns, etc.), used office paper (printed materials and IT paper), and other types of paper.
Highlight 2 Household products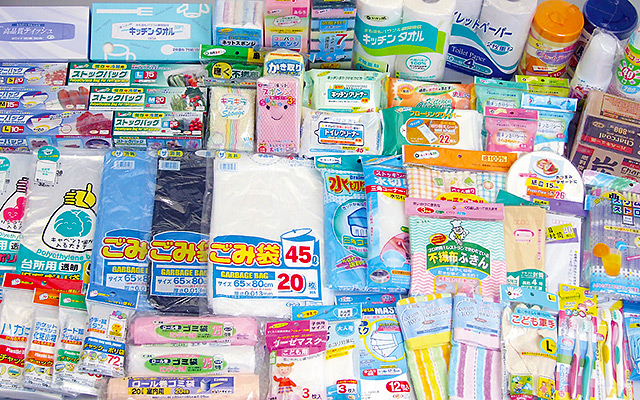 Hanwa's chemicals and paper business is involved in a broad range of household products and store fixtures: polyester bags (garbage and shopping bags and food packaging); cleaning products; damp tissues; masks; sponges; towels; charcoal and other leisure products; toilet tissue; envelopes; office supplies; drinking straws; paper cups; paper plates; tooth brushes; work gloves; long boots; and many other products. Distinguishing Hanwa most is its comprehensive line of services, starting with product development and continuing through package designs, production, sales and delivery. With these strengths, Hanwa continues to increase sales even amid fierce price competition.
Lubricant Raw Materials
Hanwa sells base oils and additives that are needed for the production of lubricants. As the requirements for lubricant performance continue to become more demanding, manufacturers of lubricants are seeking raw materials of increasingly higher quality. Hanwa is working hard on meeting these needs by supplying high-performance synthetic lubricant ingredients like PAO, PIB and esters.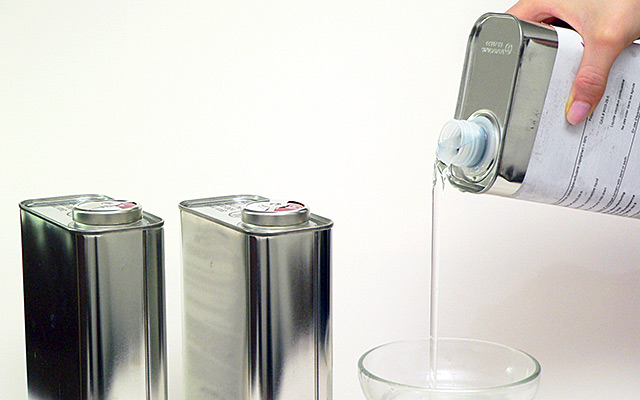 Synthetic Resins
Hanwa sells many types of synthetic resins, including widely used compounds like polyethylene, polypropylene, polystyrene and PET. This business has extensive distribution and information networks to serve China, where demand for synthetic resins is enormous, as well as Singapore, Vietnam, Thailand and other Asian countries. Furthermore, operations include imports and exports for Japan along with a large volume of offshore trading. Hanwa is currently expanding the scope of this business to include more specialty resins as well as commodity resins.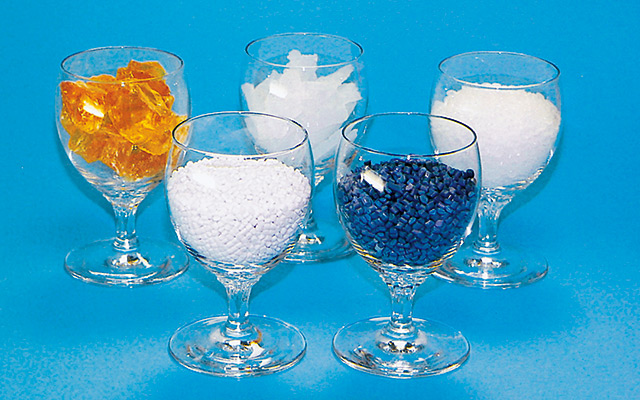 Refuse Plastics and Paper Fuel (RPF)
Hanwa is deeply involved in the field of transforming waste materials into a source of energy as part of its recycling business. One activity is Refuse Plastics and Paper Fuel (RPF), which is attracting much attention as a substitute for fossil fuels like petroleum and coal. Effectively reusing waste materials contributes directly to protecting the global environment. Many industries, including paper, cement and lime, use RPF as one source of thermal energy.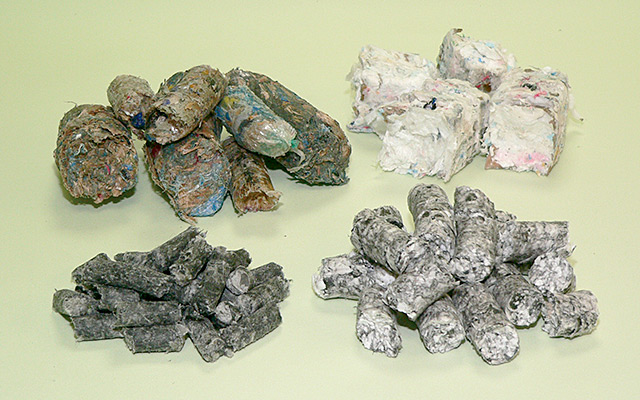 Metal Interleaving Paper
Hanwa exports and sells in Japan metal interleaving paper that is used by rolling mills that process stainless steel, copper, aluminum and other metals. Manufacturers use this paper during the rolling process and for packaging when shipping their products. Metal interleaving paper prevents surface scratches and clouding that can occur when two metal surfaces rub directly against each other.
Metal interleaving paper has higher quality than ordinary paper. For example, there is a much lower level of contaminants that can scratch metal surfaces. Additionally, metal interleaving paper has very small amounts of chlorine and sulfuric acid ions, which can cause metal to rust.