To Our Shareholders and Investors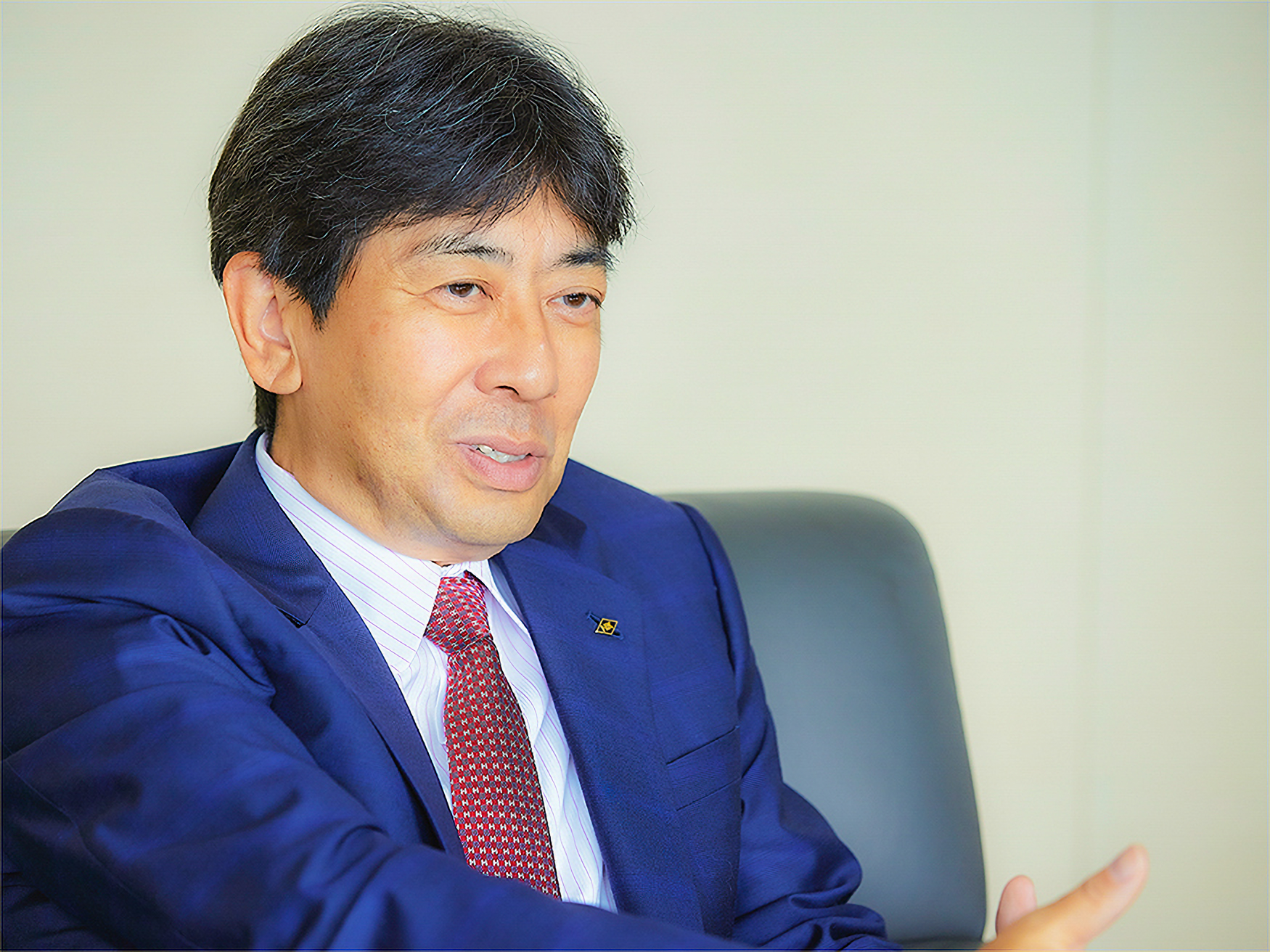 In the fiscal year ended March 31, 2021, regarding net sales, demand for steel and related products decreased while economic activity was on a downward trend because of the effects of COVID-19, and the transaction volume decreased mainly in the first half of the year. Although prices for petroleum products and other commodities maintained a positive tone, net sales declined 8% against the previous fiscal year to 1,745.5 billion yen. Conversely, in earnings terms, operating income increased 7% compared to the previous fiscal year to 29.2 billion yen, buoyed by increases in the Steel, Foods and Energy & Living Materials businesses, among others. Ordinary income was 28.8 billion yen (compared with a loss of 12.5 billion yen in the previous fiscal year) and net income attributable to owners of parent was 19.6 billion yen (compared with a loss of 13.6 billion yen in the previous fiscal year). Factors in these results included the conversion of equity in losses of affiliates in the previous fiscal year to profit, as well as a decrease in interest expenses.
With regard to year-end dividends, we resolved to distribute a dividend of 30 yen per share at the Ordinary General Meeting of Shareholders held on June 23, 2021. As a result, the annual dividend per share for the fiscal year ending March 2021, including the interim payment of 30 yen per share already implemented, is 60 yen.
In November 2020, we developed the Medium-Term Business Plan for the period from FY 2020 to FY 2022. In this Medium-Term Business Plan, we will strengthen corporate foundation and improve our medium-to long-term profitability inwell-balanced manner, and advance initiatives aimed at achieving sustainable growth with a view toward FY2030. These targets are based on a three-tier approach that comprises "Management based on ESG and SDGs" as the basement floor, " I. Strengthening of the Management Foundation" as the first floor, "II. Development of Business Strategy" as the second floor and "III. Monetization of Investment" as the third floor.
Going forward, we will continue to deepen implementation of our corporate strategies under the Medium-Term Business Plan, achieve sustainable growth and improve the overall corporate value of our Group, to meet the expectations of our shareholders and investors. We ask once again for your continued understanding and support.
June 2021
Hironari Furukawa
President
Hanwa Co., Ltd.