Message from the Representatives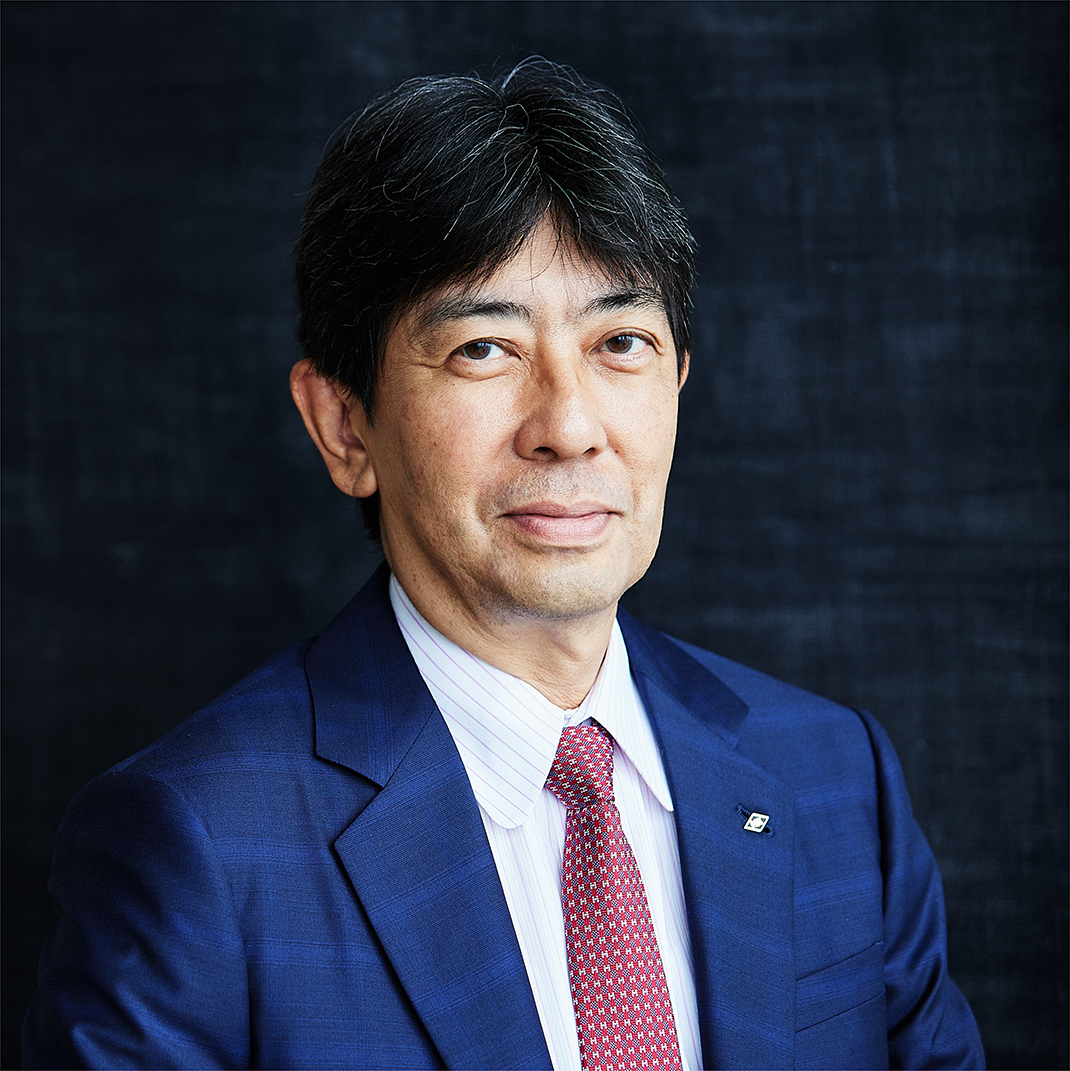 President

Yoichi Nakagawa
I was appointed President and representative director on April 1, 2022. In the 75 years since the Company's founding, we will inherit the good DNA built up by our seniors and work to create a flexible organization capable of adapting to changes in the times. Under the system of three representative, Chairman Hironari Furukawa, Vice Chairman Yasumichi Kato and myself, I would like to grow the Company further toward the 100th anniversary of the Company's founding by making the best use of each area of expertise.
As the COVID-19 pandemic severity gradually lessens due to the permeation of vaccines, we expected a further economic recovery. However, with Russia's recent attack on Ukraine and a price hike in various commodities, as well as the return of COVID-19 in China and resulting lockdowns, the business environment continues to experience major changes, and we must all remain vigilant.
Under the ongoing Medium-Term Business Plan, we have strengthened our profitability, but I believe additional enhancement of our financial structures is needed. Moving forward, I would like to make Hanwa stronger by balancing of profitability and financial structure.
In recent years, companies are also expected to carry out business activities contributing to social sustainable development objectives such as the ESGs and SDGs in addition to achieving corporate growth. We are one of the earliest companies to launch a scrap recycling business of the iron and non-ferrous metals, and we continue to expand our recycling network for materials such as e-scraps, waste plastics, and used paper. In addition, we are recently work on battery recycling business. In the field of renewable energy, we are becoming increasingly involved in biomass energy using materials such as wood pellets and palm kernel shells (PKS) as well as in the thermal recycling such as refuse paper& plastic fuel (RPF). The recent acceleration of decarbonization initiatives has promoted the spread of electric vehicles. In this field, we are making efforts to build up a global network for supplying essential metals for automotive battery components such as lithium, nickel, and cobalt. As for our social contributions, the Hanwa Scholarship Program which was established on the 10th anniversary of the Company's founding provides tuition support to college students, and we are also expanding this assistance to study abroad expenses for overseas students attending schools in Japan.
Ever since our founding, we have operated based on the slogan that the prosperity of a company and the welfare of its employees are inseparable like the two wheels of a cart, and aimed for well-balanced growth, both public and private. I hope we can also focus on balancing our prosperity and social sustainable development in our management from here on.
To our shareholders, business partners and other related parties, I hope for your continuing support.