Message from the Representatives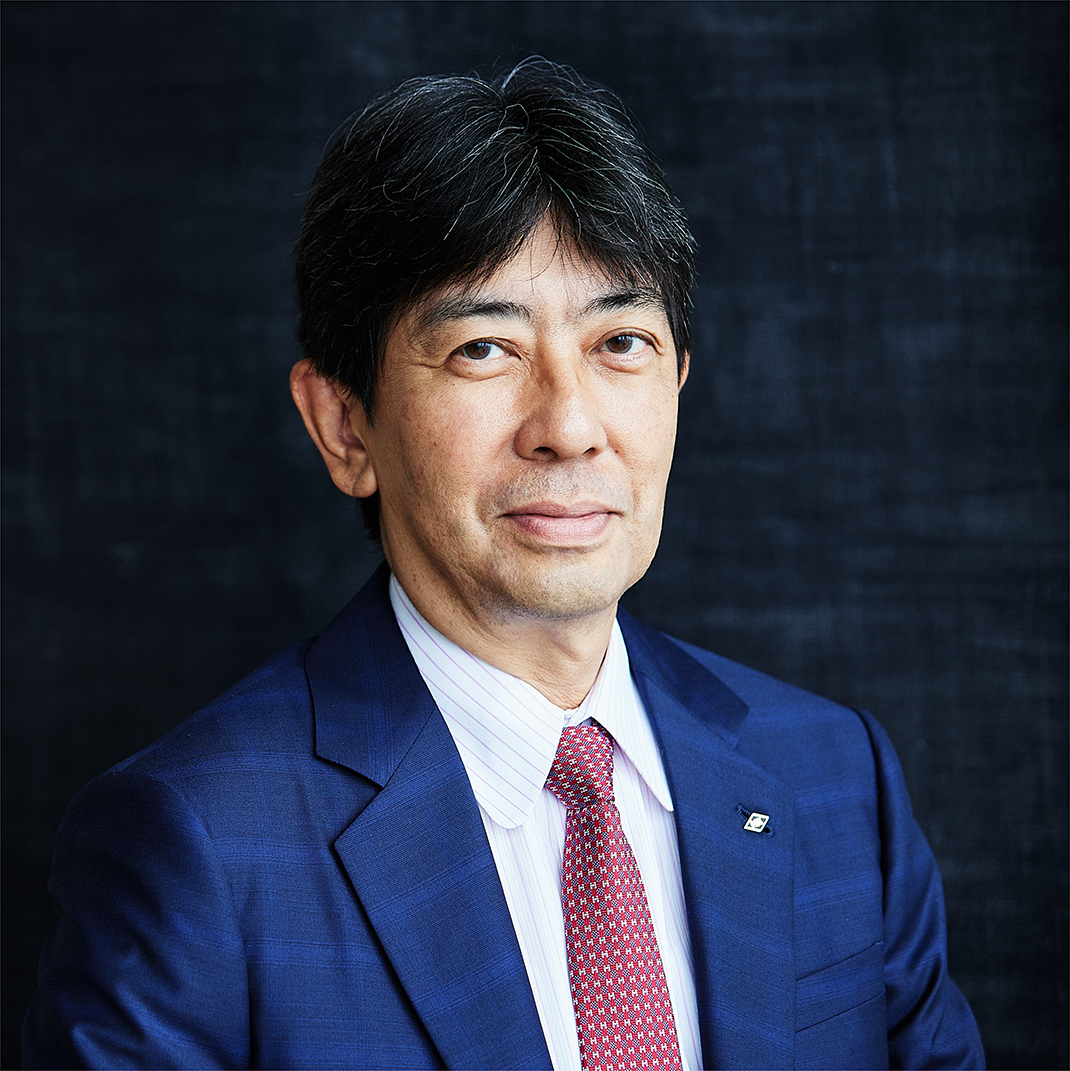 President

Hironari Furukawa
Despite the rollout of vaccinations for COVID-19, we can still not let our guard down. The current pandemic has clearly highlighted problems in Japan. Japanese steel industries are also facing a major turning point. Domestic demand has gradually fallen as Japan's population has declined. Blast furnaces have now been steadily constructed in ASEAN countries, which are major export destinations for Japan. If they realized the local production and local consumption, steel exports from Japan would inevitably decline. The situation was predictable from 10 and 20 years ago. So, we have been working on countermeasures for some time.
In Japan, we have targeted the expansion of transactions with middle-ranking and small- to medium-sized companies to increase our relative market share. We identified the importance of enhancing the distribution functions of SOkuno [Just-In-Time delivery], KOguchi [small lot], and KAko [processing], which we call the SOKOKA strategy based on the abbreviations of each Japanese word. In promoting this SOKOKA strategy, we have accelerated the acquisition of and partnering with outstanding companies in areas such as processing and small-lot logistics. That is our "M&A plus A (Alliance)" strategy. The steady and straightforward buildup of these operations is nothing special that draws attention. However, we have developed more than 6,000 new customers in the past 10 years or so, establishing the commercial rights.
Overseas, it is aimed at own growth regardless of competitors. With the catchphrase Create another Hanwa in Southeast Asia, we are working on alliances with steel distribution companies in countries and transplanting the model that has been successful in Japan, while further carving out local needs.Furthermore, in addition to pursuing the functions of a trading company, we are required to participate directly in manufacturing. Through investment in Tsingshan Holding Group (Tsingshan), the world's largest stainless steel producer and PT Dexin Steel Indonesia, a steel blast furnace mill, we have become a trading company with a manufacturing facet. This brings new function that a mere trader did not have.
The world is trending towards a decarbonized society. The Company has been focusing on nickel, cobalt, lithium and manganese and other components of cathode materials for rechargeable batteries including for use in electrical vehicles and has been making distinctive resource investments. Having no idea that the social environment would come to this when we made the investment, it was a major challenge. The time has come to bring things to full motion. Another of our efforts is the business of biomass fuels, in expanding the import of palm kernel shells (PKS) and wood pellets.
Forward-looking statements based on the current state is Forecast in English. On the contrary, defining future goals and thinking backwards to identify what is to be done now is called backcasting. I start with defining the ideal future and identify our next steps. We appreciate your support in Hanwa as we take a bold spurt based on backcasting.