Lumber & Plywood Division
Lumber & Plywood Division
In the lumber business, we import lumber, plywood and other wood products, are selling to building material trading companies, building material manufacturers, sales agents, wholesalers, home builders and many other companies. We are supplying to the thriving construction market in the Middle East and other regions by focusing on offshore trade.
Lumber & Plywood
To meet domestic housing and construction demand, we import and sell various lumber products from around the world, including North America (U.S., Canada), Europe (Finland, Sweden, Romania, Austria), Russia, and China. Our extensive network around the globe and bargaining power, backed up by long-standing relationships between our suppliers and customers, enable us to be the frontrunner in the industry.
Especially in Nordic and Russian products, we hold the top market share with a wide range of products that outperform our competitors. In recent years we have developed new markets such as the export of Japanese logs and sales of domestic plywood. In addition, we are expanding our sales in the housing market, ranging from lumber to a wide range of building materials.
Main products

Structural material (Solid, Glulam, LVL)
(Tree species: WW/RW, Western Hemlock/Douglas fir, Japanese cedar, Japanese cypress, etc.)

Sources: North America, Europe, Russia, Japan

Non-structural material (Solid, FJ, laminated, LVL)
(Tree species: WW/RW, Western Hemlock/Douglas fir, Japanese cedar, Japanese cypress, etc.)

Sources: North America, Europe, Russia, China, Japan

Domestic coniferous plywood

Dimension lumber
(Tree species: SPF, WW, Japanese cedar,)

Source: North America, Europe, Japan

Laminar and Genban
(Tree species: WW/RW, Western Hemlock /Douglas fir, etc.)

Sources: North America, Europe, Russia, China

Precut products

Steel ceiling joists

Plaster boards and insulating material

Interior and exterior building materials

Unit reinforcing bar

CAD drawing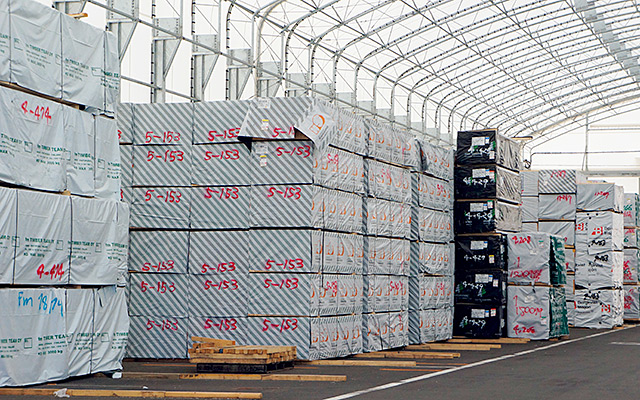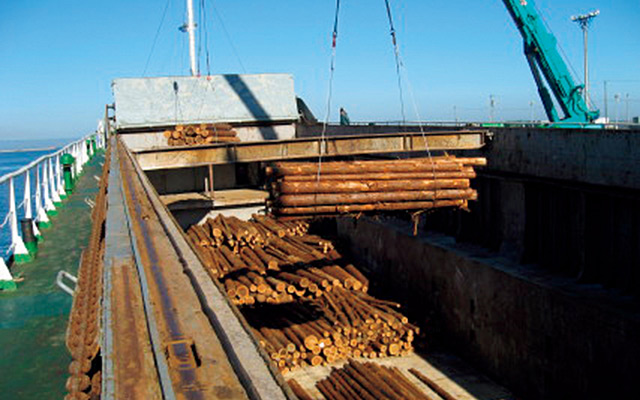 Highlight 1 Homebuilding Materials Business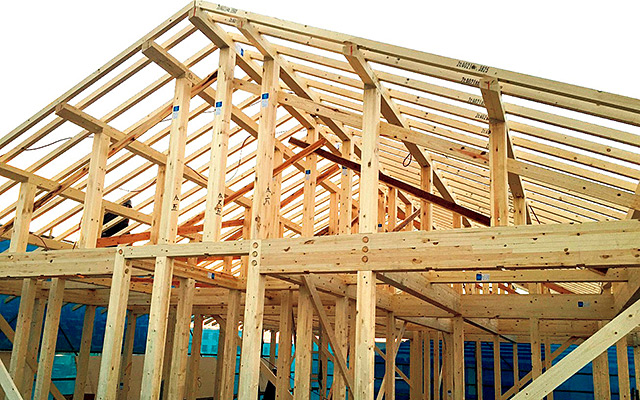 We established a new team to focus on end users, namely housing companies in order to further expand our business from upstream lumber materials to downstream processed products. Taking advantage of purchasing raw materials in volume, we can supply products to each construction site in terms of quality, price and delivery.

In addition to wood products, we offer a wide range of products and services, ranging from building materials to drawing CAD diagram. We will create new businesses by finding the various needs of housing companies and utilizing Hanwa's resources including ability to gather information and take prompt action through networks both inside and outside Hanwa group. We are trying to be a partner who can offer solution to our customers.
Highlight 2 Japan Lumber Products Business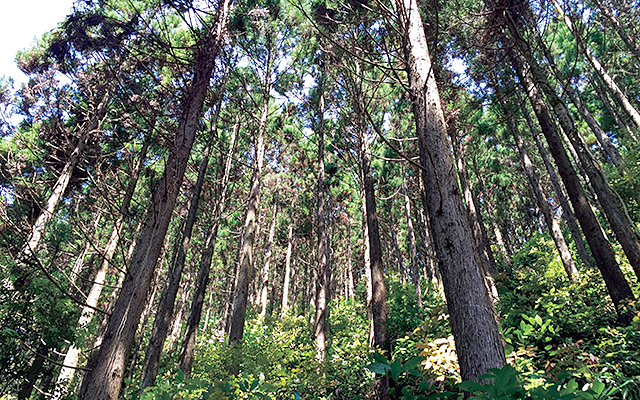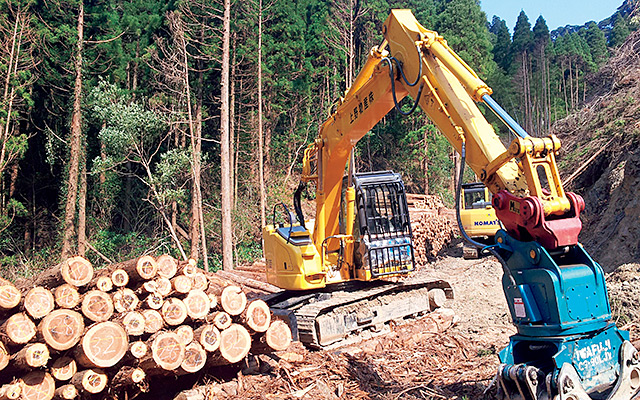 Hanwa started this business in 2006 with exports of logs to India, which was one measure to lower a high level of pollen in the Tokyo area. Since then, operations have grown to cover China, South Korea, Taiwan and Southeast Asia and to include finished products. Furthermore, this business ranks first in Japan in the export volume of forest products.
Within Japan, this business is a source of ideas for plywood&fiber board materials used for homebuilding and other building construction products. Activities continue with the goal of increasing sales of wood materials in Japan by creating new sources of demand. For example, we supply wood for biomass power generation as one way to prevent the waste of any wood materials. Moreover, we are building a sound infrastructure in order to maintain a reliable supply of Japanese forest products and materials.