Lumber & Plywood Division
Lumber & Plywood Division
In the lumber business, we import lumber, plywood and other wood products, are selling to building material trading companies, building material manufacturers, sales agents, wholesalers, home builders and many other companies. We are supplying to the thriving construction market in the Middle East and other regions by focusing on offshore trade.
Lumber & Plywood
To meet Japan's demand for housing and building materials, Hanwa imports and sells quality forest products and plywood from around the world. Suppliers are located in North America, (U.S. and Canada), Europe (Finland, Sweden, Romania and Austria), Southeast Asia (Malaysia, Indonesia), China, Russia and other countries. Hanwa personnel stationed in key overseas locations along with our global network allow us to procure goods at favorable terms and verify the quality. These resources place us among the leaders in the lumber business. Distinguishing Hanwa most of all are number-one market positions in lumber from Scandinavia and Russia. We offer a much larger product lineup in these categories than any of our competitors.
Furthermore, in recent years we have been increasing our focus on forest materials made in Japan to develop a diverse array of new markets. Exporting logs is the main activity. Sales of products to homebuilders are growing, too. We are enlarging this business to include everything from lumber to steel building materials.
Major products

Dimension lumber (Species: WW/SPF KD S4S)

Source: Europe, Canada

Taruki, Sujikai, Neda, (Species: Hemlock (HEM), Douglas fir (DF) KD S4S)

Source: Canada (some from suppliers in Japan)

Mabashira (Solid, FJ, laminated) (Species: WW/RW (red pine) KD S4S)

Source: Canada, Europe, China, Russia

Small lumber (Species: WW KD S4S) Free panels (Species: Red pine)

Source: Europe, China, Russia

Sangi, Taruki, Doubuchi (Species: Red pine GRN S4S)

Source: Russia, Japan

Plywood (Species: JAS concrete panel, Softwood plywood)

Source: Indonesia, Malaysia, others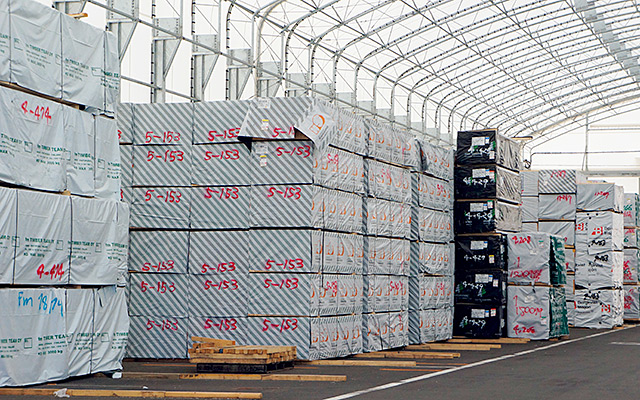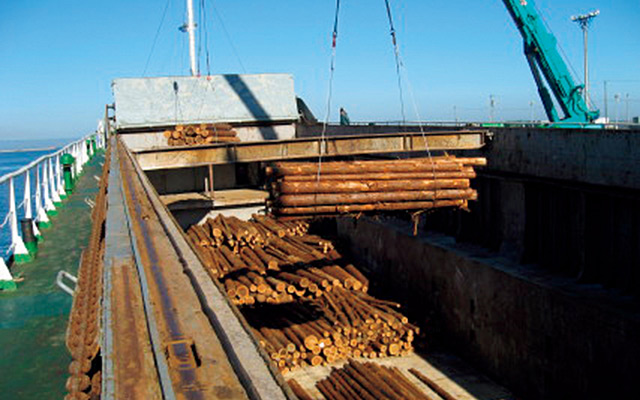 Highlight 1 Homebuilding Materials Business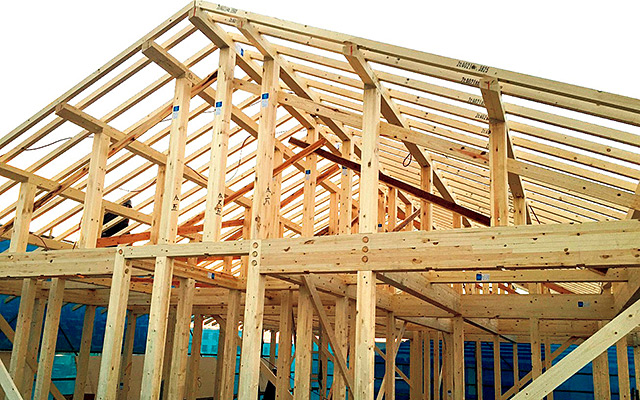 Hanwa set up a new section for extending lumber operations, which are currently mostly an upstream business, to include downstream activities as well. The section has started selling processed lumber products to homebuilders, a major end user of lumber. Our position as one of Japan's largest lumber importers is a big advantage. Companies that have bought our lumber for many years now process our competitively priced lumber and deliver lumber to individual construction sites. Our aim is to build a new business model that uses innovative ideas for the homebuilding industry backed by two key strengths: competitive products and useful information. In addition, we are extending our reach beyond lumber products. We are using other Hanwa operations as well in order to supply a much broader range of products and materials needed to build houses. We want to earn a reputation as a company that homebuilders can contact for assistance with solving any type of problem.
Highlight 2 Japan Lumber Products Business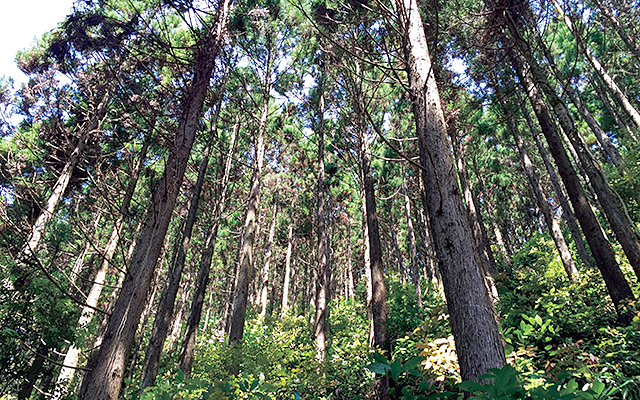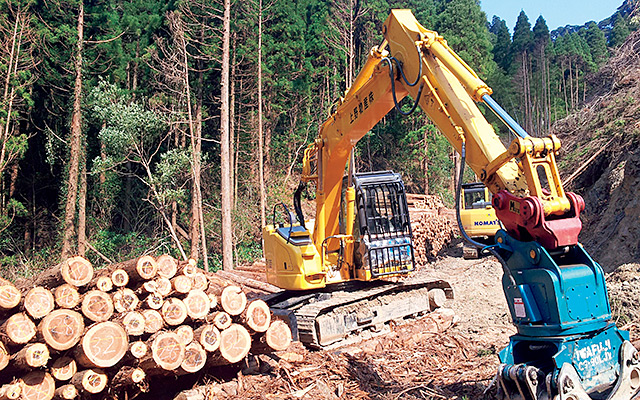 Hanwa started this business in 2006 with exports of logs to India, which was one measure to lower a high level of pollen in the Tokyo area. Since then, operations have grown to cover China, South Korea, Taiwan and Southeast Asia and to include finished products. Furthermore, this business ranks first in Japan in the export volume of forest products.
Within Japan, this business is a source of ideas for plywood&fiber board materials used for homebuilding and other building construction products. Activities continue with the goal of increasing sales of wood materials in Japan by creating new sources of demand. For example, we supply wood for biomass power generation as one way to prevent the waste of any wood materials. Moreover, we are building a sound infrastructure in order to maintain a reliable supply of Japanese forest products and materials.