Metal Recycling and Primary Metal Division
Hanwa is one of the first companies in Japan to establish a non-ferrous metals and specialty metals recycling business. Operations involve mainly aluminum, copper, zinc, lead, stainless steel and other metals where demand is substantial in Japan. We have solid positions in these markets, backed by expertise in organizing business on a global scale. In our recycling business of aluminum cans, we fully utilize expertise in collection, inventory and supply activities to aluminum rolling plants. We actively promote installation of new facilities and expansion of our base locations.
In our primary metal business, we trade precious resources such as nickel ingots, ferroalloys of chromium, silicon ore and manganese. We are directly sourcing from producers in Russia, South Africa, Kazakhstan, India, Malaysia, Indonesia, Mexico and other countries, specially from producers of China, where both supply and demand are immense. In combination with investment and financing functionality, we promote the expansion of "distinctive resources investment".
Metal Recycling Department - 1 (Copper and aluminum scraps)
Metal Recycling Department - 1 handles recycling materials of copper and aluminum, and products of the same metals.
Hanwa started its copper and aluminum recycling business in the 1950s. Since then, we have been a supplier of scraps as high-grade alternative materials at a variety of users worldwide. We have also helped protect the global environment, that is one of our largest theme. Over the years, we have gained much experience and knowledge about metal recycling. We proceed localization of business in the world, procuring at best place, selling at best place.
Going beyond traditional trading activities, we have our own processing facilities. We recycle aluminum cans, extrusion and other materials to meet the demands of our customers. For export of non-ferrous products from Japanese mills, we mainly handle aluminum and copper, to China, Hong Kong, and Taiwan. However, we are also proactively expanding our sales area into Southeast Asia, India, and the Middle East and expanding our sales to new materials as well.
Major products

Copper and aluminum scraps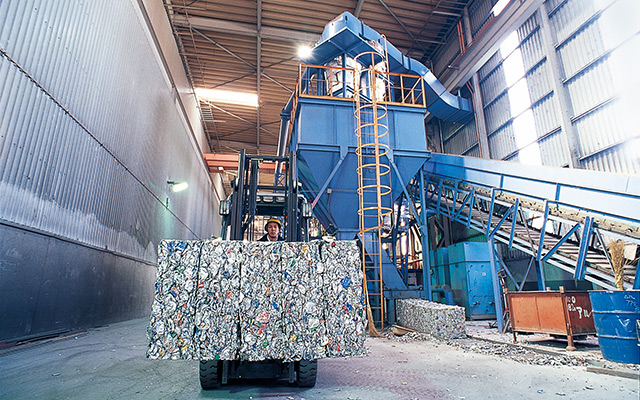 Highlight 1 PT. Hanwa Royal Metals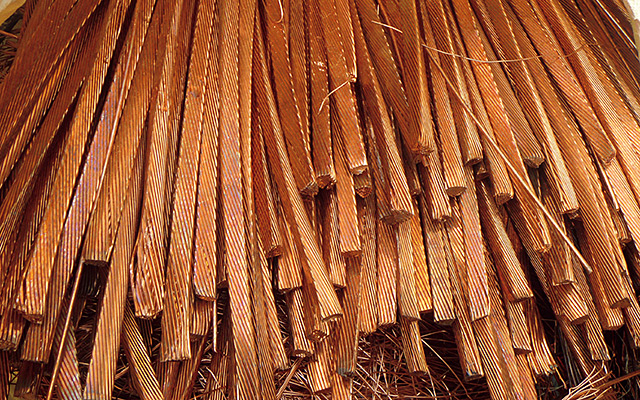 Hanwa established PT. Hanwa Royal Metals in 2013 in Indonesia by combining Hanwa's non-ferrous metal recycling operations with those of the Indoprima Group, a large Indonesian corporate group. In Indonesia, where the recycling environment is under development, we are the only Japanese company with its own recycling facility. With this company, Hanwa can provide materials and services just as in Japan.
Highlight 2 Seiki Metal Co.,Ltd.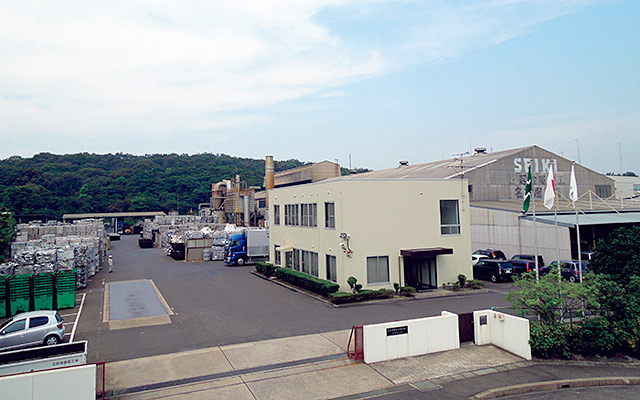 In October 2014, Seiki Metal Co., Ltd. became a Hanwa's subsidiary company. This company has an aluminum can recycling facility in the Tokyo area and plants in Nagoya and Oita for the production and sale of aluminum deoxidizer that is sold to blast furnace steelmakers. Combining the functions of a trading company and manufacturer, they will make it possible to achieve greater customer satisfaction.
Metal Recycling Department - 2 (Zinc, lead, tin, stainless steel scraps)
Metal Recycling Department - 2 handles white metals such as lead, the main raw material for batteries of automobiles, and tin for solder, which is a crucial material for electronic components. In addition, we are supplying byproducts and secondary raw materials, produced by nonferrous producers, to non-ferrous manufacturers in domestic and overseas, in accordance with the Basel convention and other regulations.
On the other hand, we are also engaged in recycling stainless steel, special steel, titanium, and heat-resistant alloys. Handling from stainless steel you encounter in daily life to the titanium and heat-resistant alloys used in the aerospace field, we focus on recycling scrap materials such as Ni, Cr, Mo, Co, W, and Ti. Not only trading them, but we also add value by collecting, sorting, and processing them in cooperation with Hanwa Group subsidiaries, to sell these precious recycled materials to various manufacturers.
Major products

Ingot and scrap of Zinc, lead, and tin, scrap of stainless steel, and high-performance metal materials
Highlight 1 Showa Metal Co.,Ltd.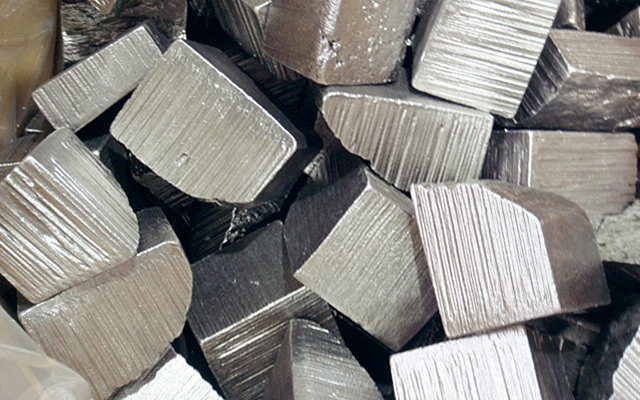 In April 2010, Showa Metal, Japan's largest recycler of rare metals, formed a specialty metals business with Hanwa. Showa Metal collects and sorts nickel scrap at its facilities in Kawasaki. This company has a titanium scrap recycling facility in Naoetsu, Niigata prefecture that can meet the high-quality standards of its customers. From both locations, it supplies materials with outstanding quality and substantial added value.
Highlight 2 Hanwa Metals Co.,Ltd.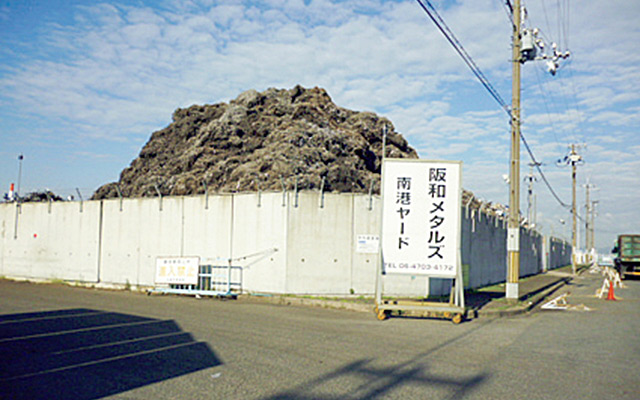 Hanwa established this subsidiary in 2011 to operate a stainless steel scrap collection and storage facility in the South Port District of Osaka. This yard allows scrap to be easily loaded on large vessels to maintain consistent supply of recycled materials to stainless steel and special steel mills worldwide.
Highlight 3 Nikko Kinzoku Co., Ltd.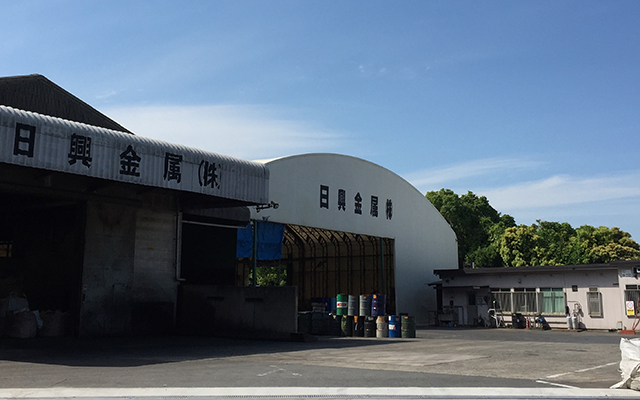 Nikko Kinzoku is a special metals and non-ferrous scrap recycling company that became a member of the Hanwa Group in October 2015. No other company in Japan has more knowledge and experience in purification of low-grade materials. With its expertise in sorting and quality management, Nikko Kinzoku provides customers with the best possible recycling system.
Primary Metal Department - 1 (Electronics and chemical raw materials)
Department - 1 handles a wide range of materials and ingots such as recycled precious metals from urban mining, nickel, cobalt, lithium, metallurgical silicon and chemical raw materials. As demand for EV(electric cars) continues to grow, we supply nickel, cobalt, silicon, and other chemicals used in the on-board rechargeable battery industry, as well as precious metals, vanadium, rare earth metals used for catalysts and magnets which require a more diverse range of raw materials.
Also, our users are not limited to Japan only, but we do an increasing amount of business with overseas clients. Managing import, export, and third-country trade, using LME and LBMA futures hedge transactions, and utilizing inventory in local areas where there is demand, we purchase raw materials all over the world while simultaneously providing stable supplies.
Major products

Ingots of nickel, cobalt, lithium, palladium, platinum, and rhodium (as well as recycled materials from urban mining including these precious metals), vanadium, silicon, rare earth metals, magnesium, and chemical materials, including basic chemical materials such as caustic soda
Highlight 1 MM Metal Recycling B.V.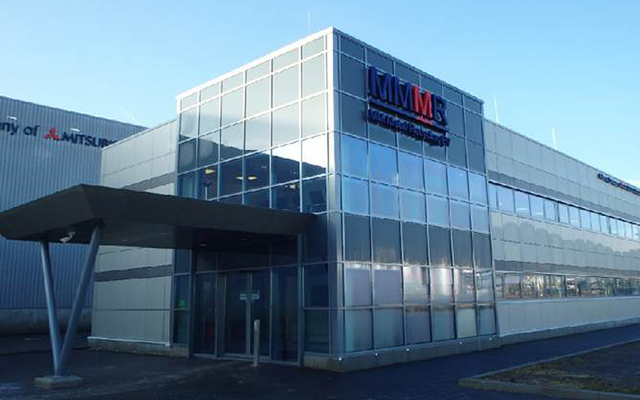 In June 2016, MM Metal Recycling B.V. was founded in Moerdijk, North Brabant, Netherlands as a joint venture with Mitsubishi Materials Corporation. Europe is the largest source of gold and silver dregs (E-Scrap)generated, and this company acts as a center for performing operations such as acceptance, inspection, and sample collection of these materials.
Highlight 2 Waterberg JV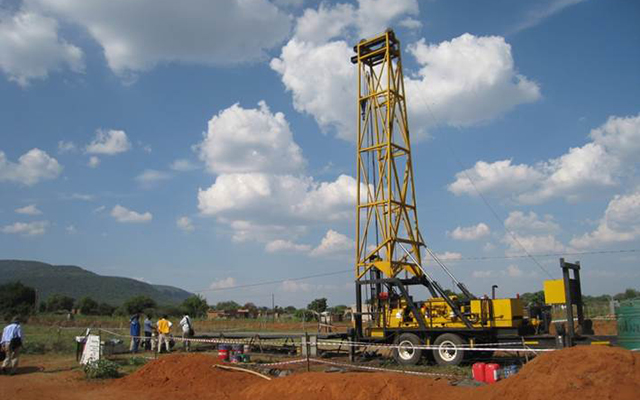 JOGMEC (Japan Oil, Gas and Metals National Corporation) discovered platinum group metal deposits in South Africa in 2011 through cooperative investigation with Platinum Group Metals, a Canadian mining company, and the business plan was considered based on the research results under the name of Waterberg Project. In 2017, Impala Platinum Holdings Limited, the second-largest producer of platinum by volume in South Africa, joined as a development partner, and JOGMEC's interests were taken over by a Japanese company. Hanwa won these rights by bidding in March 2018. Alongside the start of production of platinum group metals such as palladium and platinum at this site, Hanwa will be carrying out sales of these products.
Highlight 3 Bacanora Lithium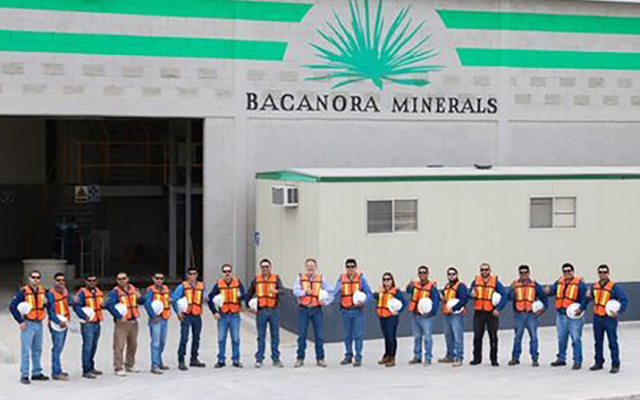 Once-in-a-century innovations such as electrically motorization (EV) and automatic driving are currently underway within the automobile industry. One of the key elements of these developments is rechargeable batteries, and there are especially high expectations for lithium ion batteries. In the midst of these conditions, Hanwa has been handling the raw materials essential for rechargeable battery manufacturing since the 1990s. In addition to nickel and cobalt, we are also focusing on lithium in earnest and investing in this project for that purpose.
Primary Metal Department - 2 (Steel raw materials)
Department - 2 focuses on expanding raw material business with customers in the steel industry. We provide stable supply of metals such as nickel, chromium, and manganese which are only found in certain areas to Japan and other areas all over the world, wherever there is demand, contributing to continuous development of social and economic foundations. We also carry out transactions directly with major resource production companies worldwide such as Indonesia, South Africa, Kazakhstan, India, Australia, and Malaysia, and provide unique and stable supply of steel, stainless steel, special steel, and casting metals. In addition, we are developing a framework of immediate response to customer needs through the establishment of overseas bases in major hubs in addition to our Japanese facilities.
Major products

Nickel pig iron, semi-finished stainless steel products, chromium ore, manganese ore, iron ore, coal, ferrochromium, ferrosilicon, silicomanganese, metallic manganese, ferrovanadium, ferroniobium, ferrotitanium, nickel, cobalt, manganese chemical raw materials, sulfuric acid, etc.
Highlight 4 Samancor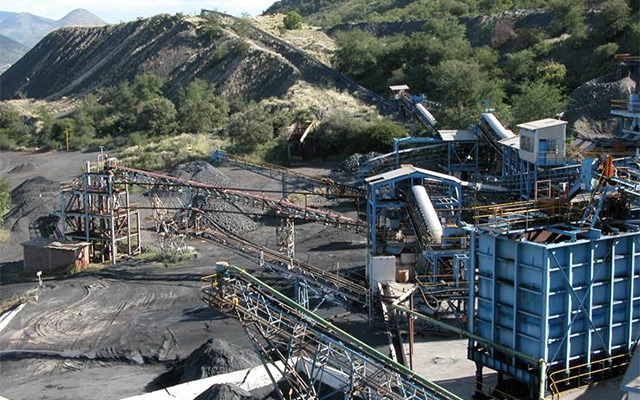 Since we are investing in Samancor, one of the major chromium businesses in South Africa, both directly and indirectly through Japan South Africa Chrome Co., Ltd., a joint venture with JOGMEC (Japan Oil, Gas and Metals National Corporation), we are the largest individual stockholder. This entitles us to the right to supply a maximum of 400,000 tons of ferrochrome per year to Japanese customers. With an integrated value chain extending from mining to smelting, Samancor is one of the world's largest consistent supplier of chromium resources. We plan to increase sales in China, Southeast Asia, North America and Europe.
Highlight 5 OM Holdings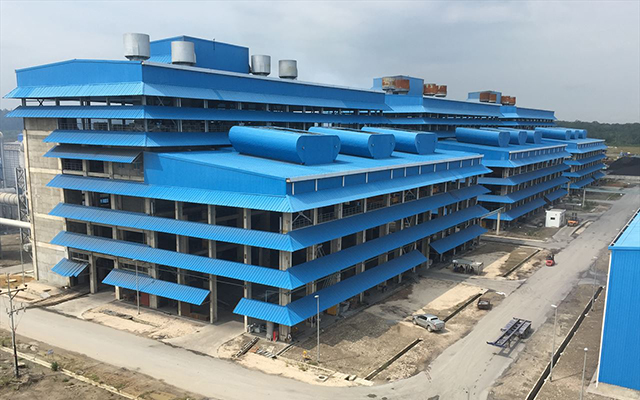 Hanwa has made an investment in OM Holdings (OMH), a company listed on the Australian Stock Exchange that owns a manganese mine in South Africa and Australia. A subsidiary of OMH has constructed a ferrosilicon and ferromanganese plant in Sarawak in Malaysia that is powered by clean, infinite and inexpensive hydroelectricity. Hanwa plans to establish frameworks for the consistent supply of ferroalloys to companies worldwide as a strategic partner.
Highlight 6 PT. Indonesia Guang Ching Nickel & Stainless Industry/PT. Indonesia Tsingshan Stainless Steel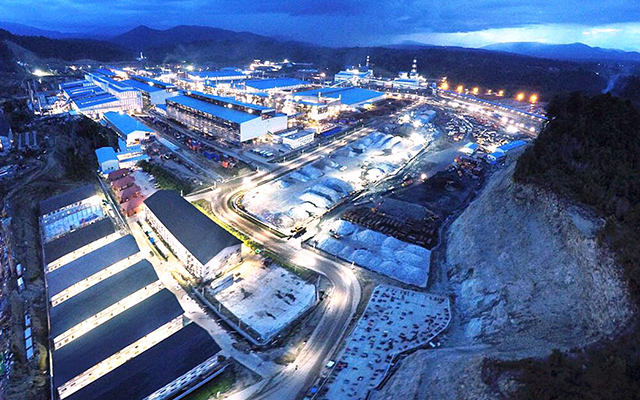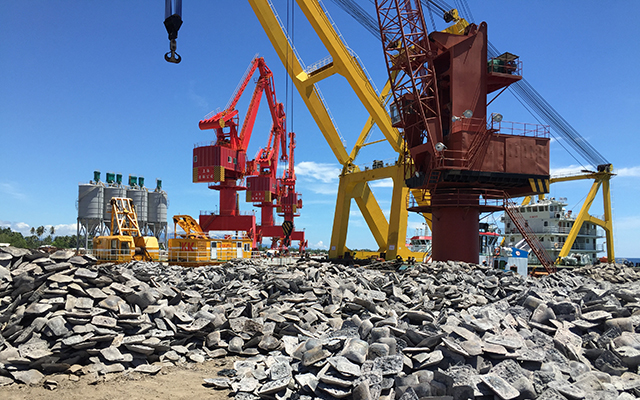 Due to its many years of accomplishments, Hanwa has been participating since 2014 in a nickel pig iron project in Indonesia with China's Tsingshan Steel Group, the world's largest producer of stainless steel. We carry out further expansion of our supply system for products ranging up to stainless steel semi-finished products, to customers in the stainless steel and special steel industries.
Highlight 7 QMB New Energy Materials Co., Ltd.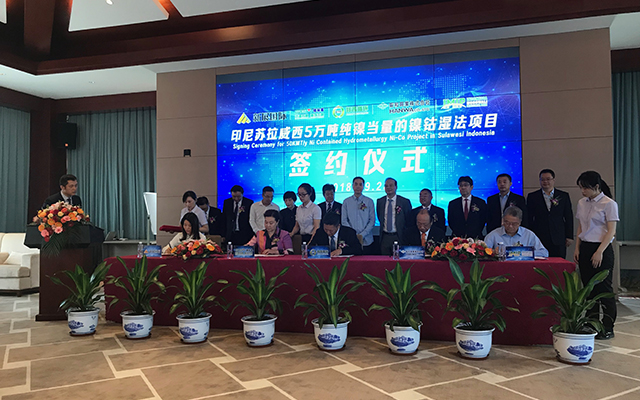 In response to the sudden rise of the global EV (electric vehicle) industry, we have been participating in a nickel and cobalt chemical raw materials manufacturing project since 2018, utilizing the abundant nickel resources and existing infrastructure in Indonesia developed for the stainless steel raw materials project with Tsingshan Steel Group. This project includes both CATL, the world's largest electric vehicle rechargeable battery manufacturer in China, and GEM, a battery materials manufacturer which is also China's largest recycler. Through this project, we will grow alongside the global scale expansion of the electric vehicle industry.