Steel Division
Steel Bars, Shapes and Construction Materials Depts.
Steel Bars, Shapes and Construction Materials Depts.
Steel is Hanwa's major product, accounting for about half of total sales. We sell steel bars, building materials, sheets, pipes, wires, and many other steel products. With this broad lineup, we can meet the requirements of customers in almost any industry.
With some of Japan's largest steel distribution centers and a network of overseas coil centers, Hanwa ranks among the leaders in terms of inventories and steel processing volume. In recent years, offshore trading has become another source of growth in the steel business.
Steel Bars
Steel bars, which are used in large quantities at construction sites, are major product for Hanwa from its establishment. In addition, steel bars are the primary product of electric arc furnace steelmakers, which transform scrap iron into steel products. We can meet the demands of manufacturers and users of steel bars by using consulting-based sales activities that leverage our knowledge gained from conducting operations near our customers.
We are also involved in the processing of reinforcing bars, where our goal is further upgrading quality management and overall capabilities.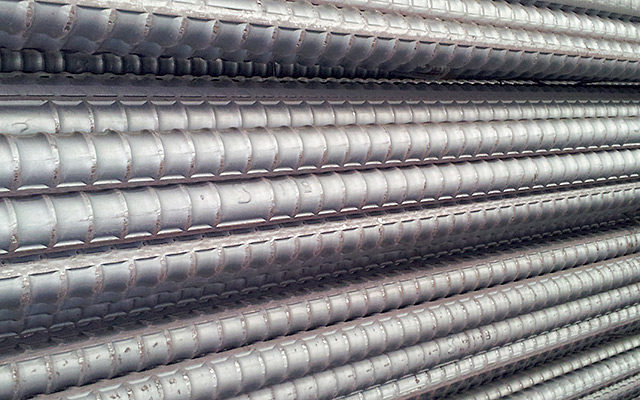 Ferrous Raw Materials
Scrap iron has become a valuable resource due to tight global supplies of ferrous raw materials. In Japan, there is a total of approx. 1.3 billion tons of steel. Reuse of scrap iron provides opportunities for our recycling business and is an effective means of using resources responsibly. At Hanwa, we view scrap iron as the primary element of our recycling business as well as an international commodity.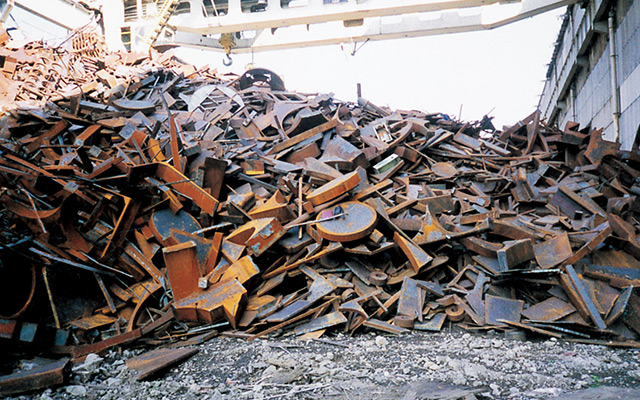 Rebar processing
Hanwa supplies rebars directly to construction sites and delivers these bars to customers after cutting and bending. Almost all rebar used at construction sites has been processed prior to delivery. This is why rebar processing, including the oversight of these processes, is a critical component of the rebar business. Hanwa Steel has processing facilities throughout Japan, including Tohan Steel Co.,Ltd. in Chiba to serve the Tokyo area. These facilities are constantly working on improving quality control and a variety of capabilities in order to meet the demands of rebar manufacturers and users.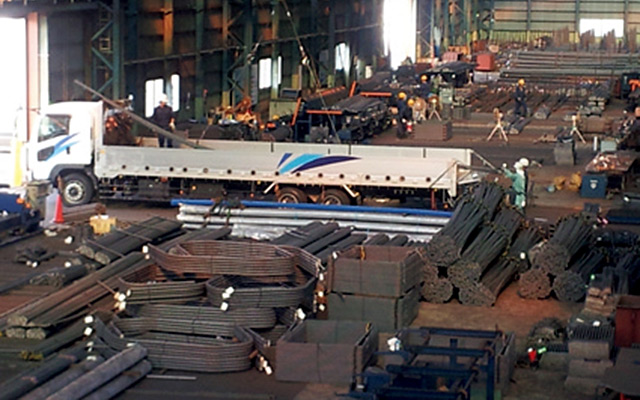 Steel Shapes
In the market for H-beams, one of the most widely used types of steel, Hanwa ranks first in Japan in terms of the volume of materials sold. We have many clear competitive advantages. For example, we use high-volume procurement but can also supply small numbers of beams for a customer's just-in-time delivery system. Operating our own processing centers is another valuable advantage. Skills gained from operations in Japan also have earned us high marks in overseas markets for steel shapes.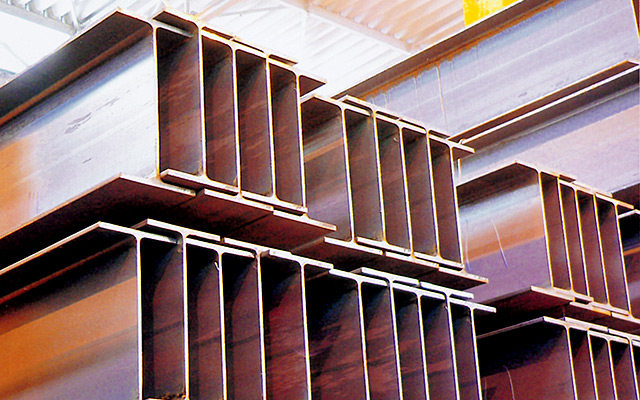 Project Development
Information and real estate are the key components for the activities of the Project Development Department. Staff members collect and analyze information from many sources in Japan and overseas and distribute information. By facilitating cooperation among different business units of Hanwa, the department assists in targeting new opportunities and adding new products.
Hanwa uses its real estate experience and expertise in constructing buildings to support the operations of client companies. Our objective is to enable client companies to devise ways for the effective use of their land and buildings.