Steel Division
Distributors Sales, Wire Products & Special Steel, International Trade
Distributors Sales, Wire Products & Special Steel, International Trade
Distributors Sales
The Distributors Sales Dept. handles steel bars and sheets, wire rods, stainless steel, processed steel products and other steel products as well as associated products. These products are sold primarily to steel distributors in Japan. Basically sales activities for distributors are closely linked to regional markets, but we tie up with distributors for selling steel products directly to end users. Distribution channels are undergoing significant changes, particularly for steel products. Distributors are seeking ways to strengthen their roles. At the same time, Hanwa is meeting customers' needs by taking advantage of its inventory and logistics, steel processing, and information gathering, analysis and supply capabilities. Additionally, by functioning as the nucleus for the distribution of steel and other products in all regions of Japan, we share the common sales strategy with other sections of Hanwa and aiming for further sales expansion.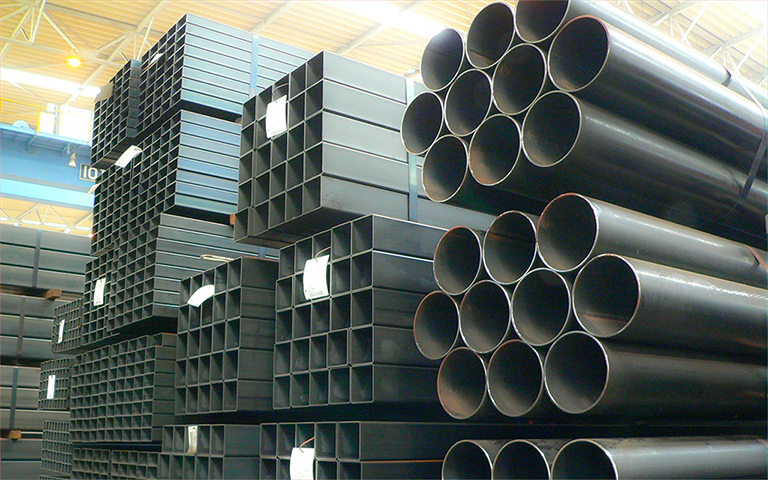 Wire Products, Special Steel & Titanium
In the wire rods and specialty steel sector, Hanwa handles mother materials, semi-products and finished products. We can accurately identify customers' expanding needs at each stage of the value chain and meet those requirements with our information, distribution and processing capabilities.
As economic globalization progresses, the needs of our customers are becoming even more diverse. This is why our department has professional team devoted exclusively to serving customers in Japan and overseas. We use our global network to accurately and quickly meet customers' needs for both general and specialty products. In addition, we offer many types of support for Japanese customers that are just starting overseas operations. Companies can count on us for assistance in not only the procurement of materials, but logistics, processing and international marketing.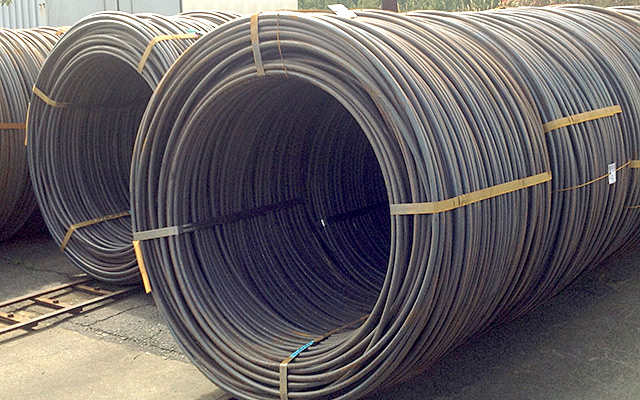 International Trade Department
The market for steel products has undergone dramatic changes during the past decade. Rapid globalization as steel demand increased worldwide is the main force behind this change. Hanwa uses its overseas network to conduct steel transactions on a global scale. This allows us to meet rising demand for steel as emerging countries build infrastructure projects, growth continues in the energy sector, and manufacturers of automobiles, ships and many other products consume more steel.
We sell steel to customers around the world. We operate in the United States, Canada, Colombia, Mexico and other countries in the Americas. Operations include China, South Korea and other countries in eastern Asia, Thailand, Singapore, Malaysia, Indonesia, Vietnam and other southeastern Asian countries, and southern Asia, chiefly India. In the Middle East, we have customers in the U.A.E., Saudi Arabia, Kuwait and other countries. In Europe, we sell steel in the United Kingdom, Germany, Italy and many other countries.
Growth in demand for Japanese steel products is particularly strong for applications involving environmental protection or the use of advanced technologies. Steel users everywhere rely on Hanwa to supply this steel from Japan. In addition, we use our overseas network for offshore steel trading and establishing a strong presence in businesses associated with steel.
Hanwa's International Trade Department includes more than 50 people with many years of international business experience. These people are constantly using our global network to gather information about the economy, the steel market and other important subjects. Using this information allows us to supply customers with valuable information and ideas for solutions in addition to selling them steel products.
Major products

Automotive products

Steel sheets, stainless steel, pipes, others

Transport containers

Steel sheets, stainless steel, others

Home appliances, OA • Motors

Steel sheets, stainless steel, others

Shipbuilding

Steel plates, steel shapes, others

Construction machinery • Industrial machinery

Steel plates, others

Civil engeneering • Construction materials

Steel shapes, pipes, steel sheets, others

Energy

Pipes, steel plates, stainless steel, steel shapes, others

Others

Rails, high-performance materials, others